All these books have been recommended by people who have direct experience of the issues in question with a brief explanation of why.
Some are Christian books, which can be a help in addressing not just the surface issues, but understanding the bigger issues at stake, all from a God-focused perspective.
Inclusion on the list does not necessarily mean an endorsement by UtR.
A broken heart still beats
Anne McCracken & Mary Semel
A collection of writings, extracts from books, poems and films that speak of the pain of losing a child. Compiled by two women whose sons died tragically, who found the company of many other grieving parents from across the ages in the literature collection they put together.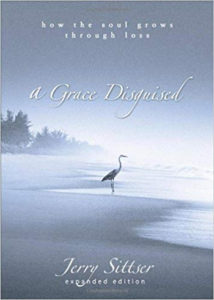 A Grace Disguised
Jerry Sittser
A book which plumbs the depths of our sorrows and is more a moving meditation on the losses we all suffer and the grace that can transform us.
A Grief Observed
CS Lewis
Heart-rendering reflections about grief from CS Lewis after the death of his wife.
Blessed be Your Name:
Worshipping God on the road marked with suffering
Matt & Beth Redman
Focusing on why and how as Christians we can choose to praise and worship God in the midst of suffering, this small but significant book is born out of the Redman's own loss and their experiences of others' sufferings.
Devotions for Times of Sorrow
Earl Allen (out of print)
Taking Biblical truths and comforts for those grieving, this devotional book provides reflections, poem and prayers.
Fear Not!
Death & the Afterlife from a Christian Perspective
Ligon Duncan
A smaller informative and assuring book covering death, Christ's return, judgment, heaven and the afterlife.
From Grief to Glory
James W Bruce III
Bruce shares his heartache at losing his infant son 55 days after he was born and also presents the journey of mourning for many other Christians from centuries past who too lost children.
Gone but Not Lost:
Grieving the Death of a Child
David W Wiersbe
Small chapters emphasising the many and varied emotions surrounding loss framed within comforting Biblical texts.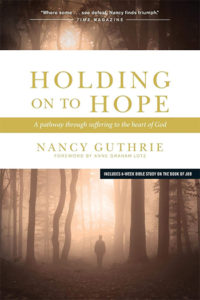 Holding on to Hope
Nancy Guthrie
A mother gives birth to a beautiful daughter, Hope, who is diagnosed with a rare and fatal condition. She lives for several months before her death, but then Nancy conceives another child with the same condition. This is essentially a study on the book of Job, with insights from a woman who has suffered immense loss.
I'll hold you in Heaven
Jack Hayford
A compassionate slimline book written by an American Pastor who has a ministry to those grieving from the loss of a child either before or just after birth.  Tackling significant questions on the significance of a baby's life even in the womb this book is also evangelistic.
It's OK to Cry:
Finding Hope when struggling with Infertility & Miscarriage
Malcolm & Nick Cameron
An honest and realistic account of a couples'  journey of grief, where the one certainty they proclaim is hope in God.
Lament for a son
Nicolas Wolterstorff
Written in memory of his son who died age 24 in a mountaineering accident. In the midst of heart-rending questions and deep grief, Wolterstorff clearly finds his hope in God who understands suffering.
Miscarriage: What Every Woman Needs to Know
Professor Lesley Regan
A factual and clear account published in 2001, with then up to date medical research which provides honest information about facts, causes and available treatment.
One Minute After You Die:
A Preview of Your Final Destination
Erwin W Lutze
A straight talking book which clearly explains what happens to Christians and non Christians alike when they die. Will bring assurance and clarity.
Shaming of the Strong:
The Challenge of an unborn life
Sarah Williams
A mother goes through the latter half of her pregnancy carrying a baby that she knows will die at birth or soon after. A courageous story of faith and a mother's love.
The Ambulance Box
Andrew Philip
This is a powerful collection of poems by Andrew Philip, whose baby son died soon after his birth. It is beautifully written, rich with imagery and meaning and conveys the raw grief of a broken father.
When a Baby Dies:
Answers to comfort grieving Parents
Ronald H Nash
A convincing theologically-driven book seeking to answer questions such as, "When does life begin?" and "Will we know our baby in Heaven?".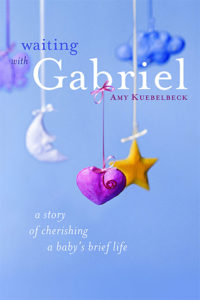 Waiting with Gabriel: A Story of Cherishing a Baby's Brief Life
Amy Kuebelbeck
The story of a mother faced with an impossible decision following a devastating antenatal diagnosis of Hypoplastic left heart in her unborn baby son. It is dedicated to her son, Gabriel, and 'all other babies whose parents' hearts have been broken.'
Someone I Love Died
Christine Harder Tangvald
A colourful book allowing children to explore the death of a loved one or friend while directing them to hope in Jesus.  Laid out so children can personalise their loss.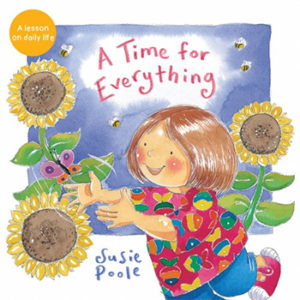 A Time for Everything
Susie Poole
An excellent simple board book focused on Ecclesiastes 3 with illustrations and sentiment that can engage the young and old alike.
Deserted by God?
Sinclair B Ferguson
With pastoral affection this book considers selected Psalms where the Psalmist's sufferings point us to a God who will never desert us and always provide.
Faith in the dark:
daily Bible readings from Job
George M Philip
A solid but easily digestible study on the book of Job which is an essential read with bite size reading portions which will teach us that "life is not simple and there is no 'simple' gospel that answers all of life's problems overnight".
Suffering and the Sovereignty of God
A book down load from Desiring God
The contributors John Piper, Joni Eareckson Tada, Steve Saint, Carl Ellis, David Powlison, Dustin Shramek, and Mark Talbot urge readers to look to Christ, even in suffering, to find the greatest confidence, deepest comfort, and sweetest fellowship they have ever known.
The Apostles' Creed: What Christians should always believe
George M Philip
However short or long a time we may have been a Christian this book will help us to refocus on why we believe what we believe, inevitably bringing us closer to the God of the Bible.
The Lord our Shepherd
J Douglas MacMillan
First published over 20 years ago this book unfolds the deep, comforting and encouraging teaching from Psalm 23, drawing you closer to your Lord and bringing you to still waters.
Why do I suffer?
Suffering & the Sovereignty of God
John Currid
A wonderfully sound and solid book, rich in Biblical proofs to keep us focused on God's goodness in the face of suffering.